SOCIAL MEDIA MANAGEMENT COMPANY IN KOCHI,KERALA,INDIA
Are you having trouble meeting your social media goals? Social media is a "pay to play" environment that demands all of your resources, including a well-thought-out game strategy, complete dedication, and a set budget. In addition to organic outreach, getting material in front of your target audience without spending money on advertising, whether for a continuous campaign or a one-time sponsored post, can be difficult.
Schedule Your
Appointment
Reach Your Niche Market Audience With a Robust Social Presence
Social Media Platforms Weinsoft Helps Manage
Different platforms call for different measures. As a social media management firm, we take on this challenge. Our diverse portfolio allows us to serve those seeking an Instagram management agency or go toe-to-toe with YouTube management companies. But our biggest strength is in tying everything together to drive the best results.
Facebook Management
Boasting over 1 billion daily active users, Facebook has sufficient reach to support social media management for everything from small business clients to large corporations. Its main appeal lies in its low-cost marketing, exact targeting and organic follower engagement. Maximize these benefits when you sign up for our Facebook management services. Our social media management company offers strategy recommendations, content development, comment monitoring for social content and paid advertising, among others.
Twitter Management
Hop into the conversations that matter to your target audience, advocate causes your company believes in and cultivate an online community on Twitter. This chatty app is conducive to expanding your outreach and establishing your brand personality. Whether it's large enterprise or small business social media management you require, our Twitter management experts aid you in devising a cohesive, channel-specific strategy.
Instagram Management
About one third of the 1 billion Instagram monthly active users have purchased a product on the visual storytelling app. Adapt social media marketing management on this platform to achieve your sales goals. You can leave the legwork to Weinsoft, an Instagram management agency with extensive experience in optimizing vanishing and user-generated content. We handle it all, from gallery posts and Instagram stories to interstitial ads.
LinkedIn Management
Our experts have found LinkedIn an optimal place for business-to-business (B2B) companies to compel executives and decision-makers to partner with them. At Weinsoft, we take advantage of its native social media management software solutions to employ lead-generating enterprise social media management. Our array of LinkedIn management services are designed to bolster your brand credibility, demonstrate your thought-leadership, edge out your rivals and gain market trust.
YouTube Management
YouTube's commercial success is well-documented, but its emergence is tied to how it yields relevant videos to user searches. Your brand can take part in this cultural moment by embedding technical search engine optimization (SEO) best practices into your channel. Our YouTube management approach simplifies the steps for you, researching the most appropriate title tags and descriptions to go with your video uploads.
Pinterest Advertising
Improve your add-to-cart and checkout rates when you share your eCommerce catalog on Pinterest. No other social media management agencies are as committed as Weinsoft in strategically posting, optimizing and positioning your pins. Responding to inbound engagement like comments, questions and feedback is also a part of our social media management business strategists' day.
TikTok Management
Transitioning quickly as a rising star to a global platform, TikTok has taken social media by storm and helped level social media management for small businesses. Step up with TikTok for Business solutions that are well-designed for targeting, forging an authentic connection with and empowering the next generation. Entrust your social media content management to our specialists who understand how this massive platform works.
Social Media Management Features

Daily Content Sharing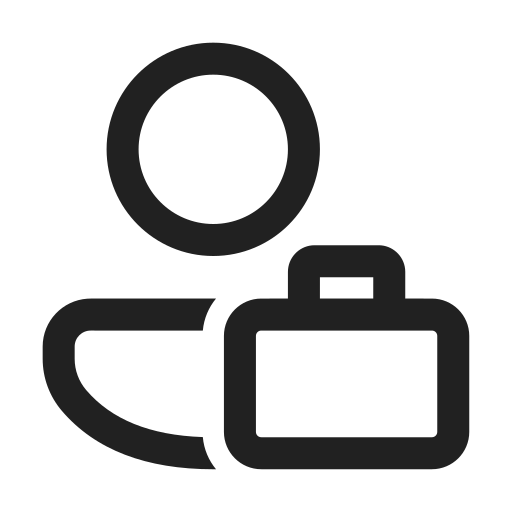 Social Accounts Setup & Optimisation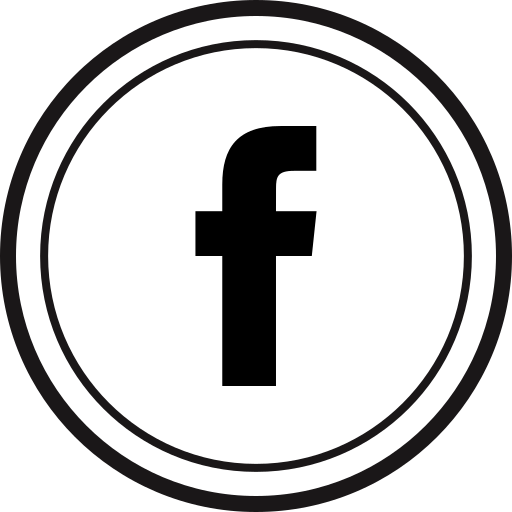 Facebook Ads Management
Community Management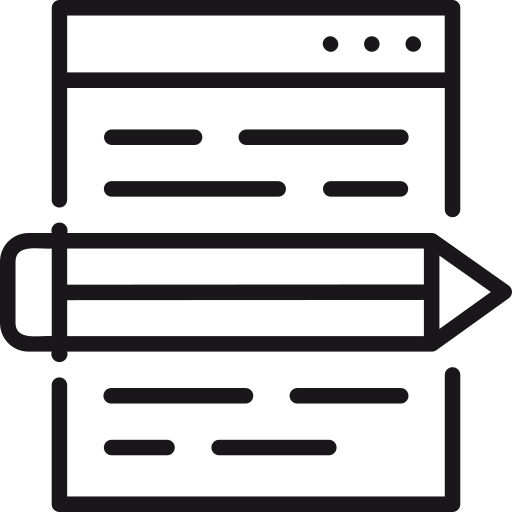 Blogs & Content Management

Video Production icon

Social Analytics
Engagement Growth
Small Business Social Media Management Company
We have 12 years of experience
We've been there, done that. You can be sure that your social media management is in good hands. We've worked with over 1800+ clients worldwide.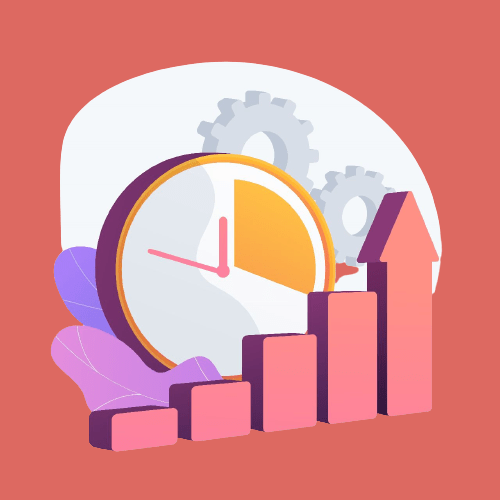 Cut the chase- let's talk results.
We do things that matter, period. Even if you have just $99 a month budget, we'll do the best possible work with that.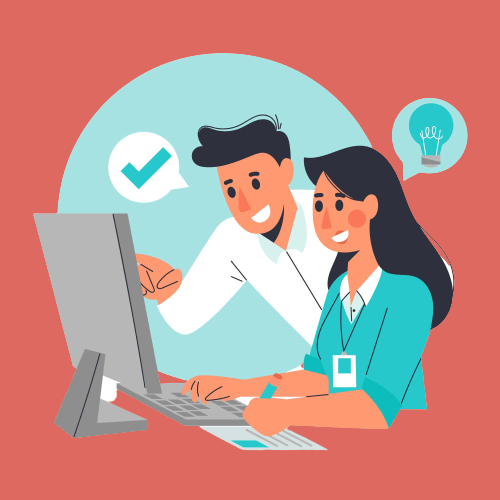 All our team is trained & in house.
We're located in Kochi, India and 100% work is done in-house. Come, experience the 'served from India' quality!
We are really really really consistent.
Seriously. We're doing this for 12 years now and we're working every day to improve our skill. Our pricing has also been consistent over the years!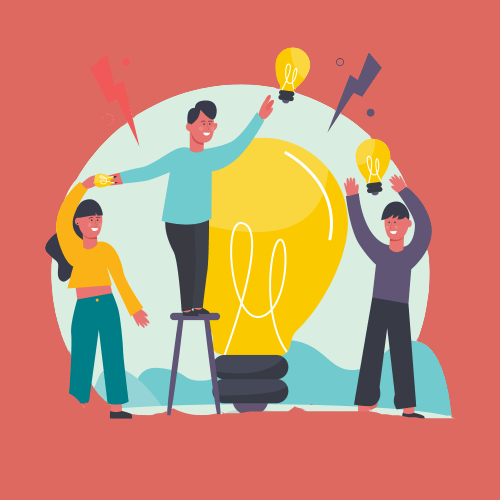 We're always available for you 27*7
Check our pricing. We guarantee 24-hours response time for the Enterprise plan. That's just one of the many ways we ensure excellent customer service.
Above all, we're truthful and transparent.
Our pricing and quality are same for everyone and we love to be fair. We are imperfect and we'll let you know when we're not the ideal agency for you.
Why do you need a social media management company?
Your customers are on social media.
 There are almost 4 billion people on social media, and that number continues to grow every year. This means that regardless of what industry your company is in, your customers are using social media on a daily basis. It is important that you keep them engaged and connected to your brand so that you're always their first option. Why not put your brand in front of where they're already scrolling?
People are talking about your products & services on social media.
 And you need to listen! Your customers are talking on social media and you want to engage, be a part of the conversation and respond. Whether your page is receiving direct comments and messages, or there is a general conversation being had around the products and services you provide, you want to be on top of it. Our social media management services focus on highlighting the positive aspects of what your company has to offer, responding quickly and effectively to any direct messages you receive (both positive or otherwise) and sparking conversation where relevant to better increase your engagement! The more touchpoints you can create with someone online, the more likely you are to foster brand recognition and convert them into a customer later on.
There are people searching for your company.
 Similarly, if your company is offering a beneficial product or service, then there are people searching for it. Make sure you have a presence online to meet them in their search! We mentioned above that our search engine marketing services help you appear first in the search results on search engines like Google. Well, social media platforms like Instagram are starting to have their own SEO processes as well! For example, you can now optimize your Instagram account so that it appears for search terms that are relevant to your business (and we're not just talking about hashtags or location tags, we're talking about regular search queries in the search bar!). Additionally, if someone does click to your website from a search query on Google or Instagram or anywhere else, social media can be used to retarget that traffic and get them back to your website again and again until they convert. Overall, our social media management service will help your business to utilize social media effectively and generate new leads and sales.
You want to stand out from the competition on social media.
77.6% of small businesses have said that they social media to promote their businesses. Chances are if you are not using social media to effectively reach and convert your target audience, your competition is. The problem is that most business owners and startups do not have time to manage all of their social media channels. Or, if they do, they don't always know the best strategies to utilize to come out ahead of their competition. You don't want to just "be on social media" for the sake of being on it. You want to implement a strategy that's specific to your business! That's where we come in. Our expert marketing team has the know how to do all the heavy lifting for you and propel you ahead of your competition.
Your Social Media Marketing Company
What Does A Social Media Management Agency Do?
We handle any of your social media marketing needs including content creation and publishing, social media advertising and social media monitoring.
Invest in Flexible Social Packages Customized To Meet Your Growth Goals
Why Choose Weinsoft for Your Social Media Management
 More and more small-business owners are choosing to collaborate with experts, as social media management is no easy feat. It requires meticulous attention and time to master. Here at Weinsoft, we cater to your specifications, no matter your industry, size of business or budget. We aim to pass on to clients the benefits of knowing the ins and outs of each process through our almost two decades' worth of social media marketing background. Your search for "social media management near me" is over. Let our data-driven professionals manage and steer your social media accounts toward your desired results.
Below are some of the benefits you'll enjoy:
Deliverable-Based Packages
From content and engagement to strategy and analytics, Weinsoft manages small- and large-scale deliverables for clients each month. Say, for instance, you enlist our Instagram management services. You can expect us to deploy a customized list of items within the project deadline. Our social media management agency does not skimp on the best social media management tools and tactics to meet, if not exceed, your expectations.
Extensive Subject Matter Expertise
Get matched with the best social media management strategists, depending on your most urgent needs. Both our paid and organic teams have precise skill sets to cover all bases, whether you want pay-per-click advertising out of our LinkedIn management services or prefer organic posting from our Pinterest management services. We tailor social media management for small businesses, Fortune 500 companies and even franchisees.
Dedicated Account Managers
Consider Weinsoft's social media management firm as an extended unit of your marketing team. As a direct or white label social media management client, an account manager will be working closely with you from start to finish. Think of your AM as your go-to person from the inside, providing you with an overview or the details of your progress.
Sharp Trendspotting
Tired of how past social media management companies have brought the same underwhelming results? Resistance to shifts in social media management service packages is a no-no within our agency. We are keen to spot, predict and stay on top of the most bankable trends and the best social media management tools that go with them.
Semi-Monthly Reports
For the most accurate picture of your campaign status, you're given mid-month and monthly reports. Your AM is also available to answer any questions you may have about our franchise social media management or enterprise social media management solutions. Plus, we offer you access to your real-time data through Weinsoft's proprietary social media management software, also known as the online client portal.
"Quality Over Quantity"
As with any other digital marketing process, social media content management is dynamic and always advancing. The teams that manage social media accounts stay flexible to the changes, adapting strategies and techniques accordingly. One of the most vital pivots we've made is to move from increasing posting frequency to crafting valuable content instead, in all our Facebook, Instagram and Twitter management.
Ready to Grow? Get your FREE Quote Today!
A dedicated Campaign Manager will walk you through the entire digital marketing process and keep you up to date on the latest internet marketing trends.
Increased Website Traffic By
Increased Convertion Rate By
Increased Leads Generated By
Projects
Our Recent Launched Projects Available into Market
20,000+ Companies Use Our Helpdesk
Let's Talk
Speak With Expert Engineers.
Address:
Weinsoft Labs Pvt Ltd.
44/1688F, 2nd Floor, Samskara Junction,
Palarivattom, Kochi, Kerala- 682025
Get In Touch
Fill The Form Below
Weinsoft Labs is one of the best Social Media Management Company in Kochi.
Here we have answers to your questions.